An assortment of pictures of surviving Brigandines I've nabbed from around the net. Please note, I don't actually own any of these pictures!
An Italian Brigandine Dated Around 1470, preserved in the Royal Armouries, Leeds. Thanks to Jennie for the pic!
Brigandine of about 1480 from the Musee de l'Armee, Paris.
A Brigandine from Chatres Cathedral alleged to have been worn by Philip le Bel who died in 1314 so this is unlikely. The brig is more probably 15thC in date.
Second half of the 15thC. In the Basel Museum, Switzerland. Probably Italian in origin, it has been linked with Charles of Burgundy.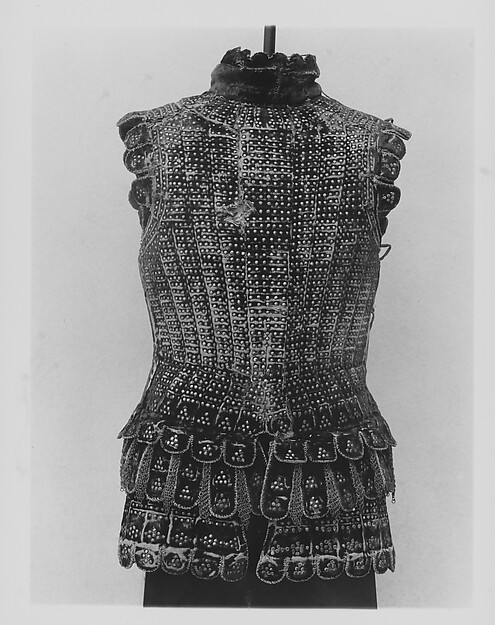 An Italian Brigandine dated around 1500, owned by the Metropolitan Museum in New York.
16th Century suit from Spain
16thC(?) Brigandine, in the Musee d'Artillerie, Paris.
Italian Brigandine, Second Half of the 15thC
I'll add more as I find them!
Current Mood:

thoughtful